News from the World Heritage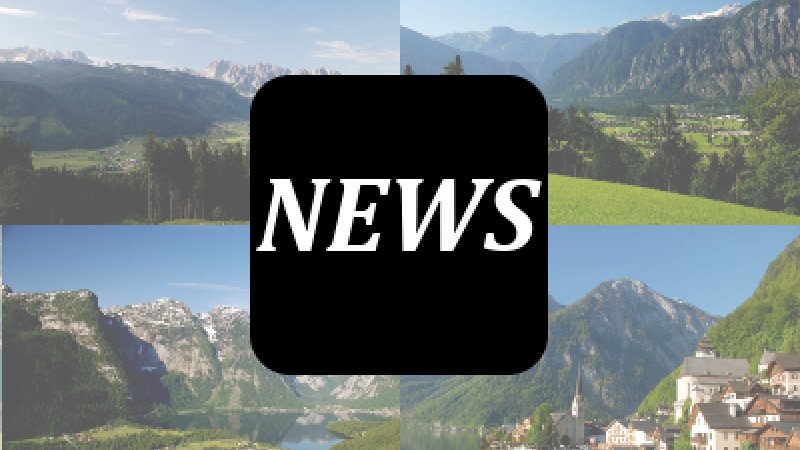 What you should know
Below you will find information for hikers, train travelers, motorists and much more. In addition to the following latest news, we will keep you up to date via our Twitter channel. At www.twitter.com/visithallstatt you will be informed daily about news, events and everything "important". Subscribe now. It pays off.
Hiking latest
Current trail closures and more...
Dear hikers and nature lovers, below we would like to inform you about current trail closures in the UNESCO World Heritage region of Hallstatt Dachstein Salzkammergut. This way you are informed even faster about current occurrences in Hallstatt, Gosau, Bad Goisern on Lake Hallstatt and Obertraun; and you can start your hiking day in a relaxed manner.
Hiking news for Hallstatt:
Path to waterfall "Waldnachstrub"closed
Dear hiking friends and nature lovers, the climb to the waterfall "Waldnachstrub in the Echern valley is currently closed. The ban lasts until 31st December 2023. There is no detour. The other hiking trails in the valley are accessible without restrictions. Thank you for your understanding! Your editorial team.
Questions & Answers
Contact persons on this topic:
All 4 one
Tourist information
The 4 tourism offices of the
UNESCO World Heritage region of H
allstatt Dachstein Salzkammergut
on a click
Tourism information Bad Goisern
Phone: +43 (0) 5 95095 100
E-Mail
Tourism information Gosau
Phone +43 (0) 5 95095 20
E-Mail 
Tourism information Hallstatt
Phone +43 (0) 5 95095 30
E-Mail
Tourism information Obertrau
n Phone: +43 (0) 5 95095 40
E-Mail

Language selection
We speak
German
English
Please note
All content on this page
is subject to change
News for hikerson the
historical Brine Trail (Salzkammergut Soleweg)
Section Hallstatt - Bad Goisern locked
Section Bad Goisern - Bad Ischl open
Section Bad Ischl - Ebensee locked
Dear hiking friends, good news from the Salzkammergut Soleweg. The section between the Bad Goisern district of Steeg and Bad Ischl has been hikeable again since mid-July 2021. The rest of the trail in the direction of Ebensee will be reopened in 2022. The section from Hallstatt to Steeg (Bad Goisern) will then take place in 2024 - just in time for the Capital of Culture Year.
If you still don't want to wait that long and want to hike from Hallstatt to Bad Ischl, we can recommend the following alternative:
From Hallstatt by ferry to the station, on the "Ostuferwanderweg" (east shore hiking trail) to Steeg and then on the Salzkammergut Soleweg via Bad Goisern and Lauffen to Bad Ischl. The walking time for this alternative is about 6 hours. Refreshment stops: Weißenbachwirt, Steegwirt or Seeraunzn. We wish you a pleasant hike!
Another note for hikers in Hallstatt: The ascent via the Soleweg from Hallstatt to the Salzberg remains closed and parts of the World Heritage Hiking Trail in Hallstatt are also not accessible at the moment. Thank you for your understanding. Your editorial team.
Up-to-date information for hikers on the Salzkammergut "Soleweg" Rock clearance work and forest maintenance along the "Soleweg" (brine pipeline path) - observe closures!
The annual rock clearance and forest maintenance work will be carried out along the "Soleweg" from 3rd April until probably 5th May 2023. The section from the Kaiser hunting statue, in Bad Ischl, to Steeg is affected. During the work, the path will be temporarily closed to protect the population from falling trees and rockfall.
For your own safety, please observe and respect the closures along the brine pipeline path and the instructions of the ground staff! After acceptance of the path by the responsible regional geologist, the entire path from Steeg to Ebensee will be opened for general use by mid-May at the lates
Follow us on Twitter
You will hear it first here. Always up-to-date. Do not miss anything. Always have your finger on the pulse of time. The World Heritage region at its fastest. Become a follower now! Stay curious....