Events
What's happening?
There is much to discover in the UNESCO World Heritage region of Hallstatt Dachstein Salzkammergut and in the numerous neighbouring towns. In our event calendar you will find the best tips for your holiday in the heart of Austria. For those who do not want to click around, we have summarised the best events in our seasons overview. We hope you enjoy browsing and have an unforgettable holiday in the Salzkammergut
Overview: Event calender & Highlights
Magical Advent and Christmas time
Come with me: Winter enjoyment in deep snow
Start the new year with a blaze of colour
Guided tours - Part of your Journey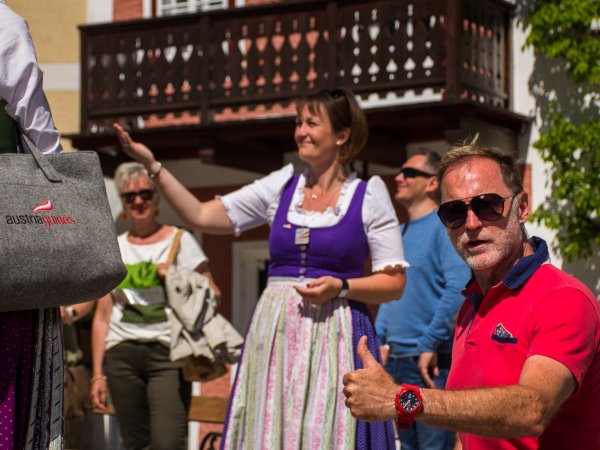 UNESCO World Heritage region | Explore the village of Hallstatt, the oldest saltmine ofthe world, the fantastic ice cave or the great mammut cave. Besides the historical information there are numerous stories that cannot be found in any book or internet portal.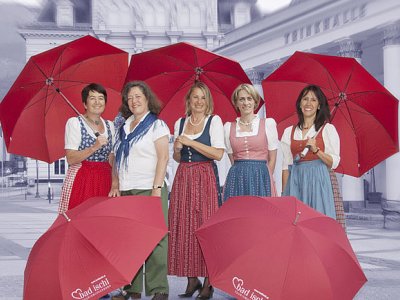 Enjoy the unforgettable flair of the imperial town of Bad Ischl on a guided tour with certified Austria Guides.
Discover entirely new sides to Hallstatt during a tour by both land and water. This hour-long tour includes a trip aboard the historical salt ship, Navia. Reservations available. Only during nice weather. Only by prior reservation.
Events in the Salt Worlds in Hallstatt & Altaussee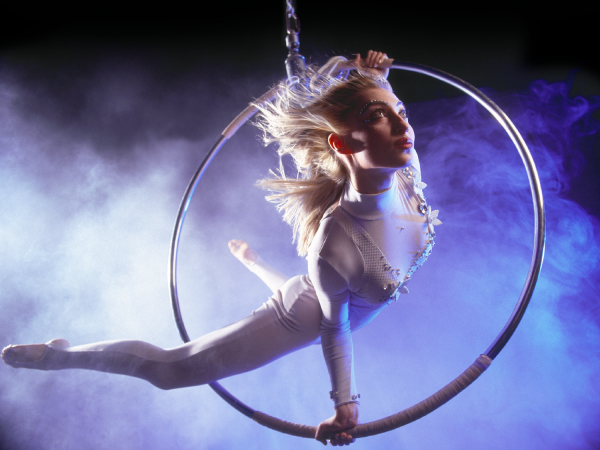 A beautiful, magical event inspired by the "wise men" is casting its shadows: the "International Winter Variety Show " from 11th - 13th February 2022 with Dirk Denzer's new show "Spirit Dreams" in Bad Ischl.
Events of the Cave Worlds in Obertraun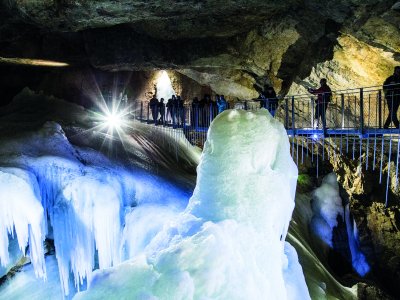 Multimedia shows, cave bears and rope bridge: The completely reconstructed Dachstein Giant Ice Cave offers you the chance to embark on a breathtaking adventure through rock and ice. .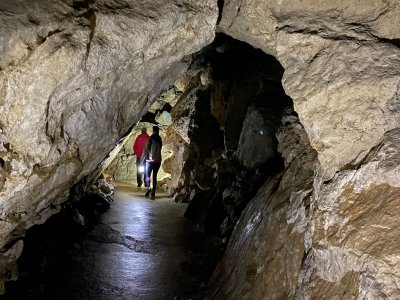 A visit to the Koppenbrüller Cave offers an impressive insight into the underground waterways of the inside of the Dachstein. Pathways secured against flooding mean that guests can visit in safety, even in bad weather!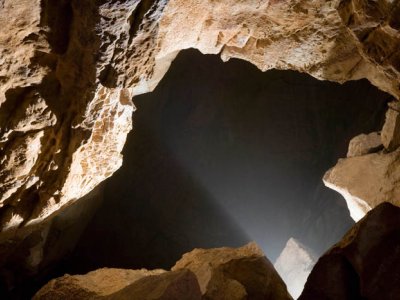 The endless expanse of the Dachstein massif from inside – the giant Cave is one of the largest karst caves in the world impresses with its size, variety of shapes and spectacular artistic installations – something you would never expect to see beneath the ground!
More events 2023
Back to the roots! After the autumn excursion, the sporting event will once again take place in spring: on 23rd April 2023, the starting signal will be given for the 34th edition of the running event.
Colourful Corpus Christi procession in the Catholic parish church, the romantic marketplace and the unique Lake Hallstatt. A truly "heavenly" experience!
More than 5.000 participants from 40 nations make the Salzkammergut Trophy Austria's biggest MTB marathon. One of the most spectacular marathon tracks in Europe!